Cavalier Auto Transport, LLC services hundreds of snowbirds every year.  We understand seasonal living and know you appreciate having your vehicle with you.
That's why we are committed to provider carriers that focus on "snowbird routes" during season. These are carriers who year after year have provided our customers with the best service. They understand the seasonal shift and always give us the best rates.
You've worked hard to have the benefit of being able to enjoy a winter retreat in a warm climate. There's no reason you should have to stress over getting to your warm weather escape by having to make a long drive across country or up and down the east coast. Trust in us to get your vehicle to you so you can look forward enjoying your time in warmer climate. Affordable rates, efficient and reliable delivery and the peace of mind that lets you look forward to snowbird season without the worry of getting to your second home. No matter where it is, we'll get you there and back.
We'll bring you car to you so you don't have to go to a pickup center or have to go somewhere to get your vehicle. That's door-to-door service
No need to worry about your vehicle getting there. We have the confidence and experience to get your car to you. If it has wheels, we'll ship it
One car or 20 it doesn't matter. We can ship your vehicle, your neighbor's and your friend down the street. Heading down as a group? Get them all on the same auto carrier.
Here are 5 Reasons to ship your vehicle during snowbird season:
Reduce risk of driving during winter conditions. Most people don't need to be warned about the dangers that lie in winter driving. Especially if you are considering traveling by car fromNew York toFlorida, you may want to consider the benefits of using an auto shipping company first. Save yourself the stress of having to navigate wintery road conditions and, instead, leave the driving to one of our professional car carriers.
Renting a car can be expensive. Renting a car is not only costly when you are a snowbird; but it can also be inconvenient. In addition to the restrictions that go along with renting a car, many people feel uncomfortable driving a vehicle that is not theirs. Wouldn't it be easier (and more convenient) to simply have your own vehicle?
Save time and the hassle. Get where you're going faster.  Driving from the NE toFlorida by car takes a long time. You're battling traffic, unpredictable road conditions, bad drivers, etc. Save yourself the hassle and ship your vehicle instead!
Save money on overall travel costs. Have you ever tallied up how much money you spend on a cross country road trip? Snowbirds who travel by car can really rack up the costs with gasoline refueling, unexpected roadside emergencies (i.e. flat tires), hotel costs, food stops and other detours that may occur along the way.
Full steam ahead with your travel plans! Don't let your travel plans get interrupted again! When driving long distances by car in the wintertime, things often fail to go as originally expected. Weather delays, poor road conditions and vehicular problems often cause delays from as little as a few hours to a few days. Instead, use National Transport, LLC as your trusted auto mover, and have your vehicle shipped to you wherever you are. It's that easy!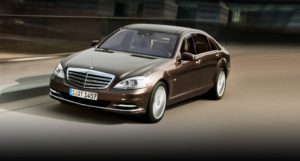 Cavalier Auto Transport, LLC services hundreds of snowbirds every year.  We understand seasonal living and know you appreciate having your vehicle with you.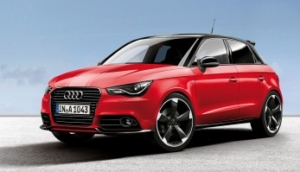 We offer exceptional auto transport services including enclosed transport for exotic cars, high end autos and collector vehicles, as well as open transport for a wide array of cars, trucks, and vans used for everyday purposes.
All shipping options include door to door service (provided the carrier can fit up the road), all taxes, tolls, fuel, fuel surcharges, one truck one driver, direct contact to the driver and bumper to bumper coverage.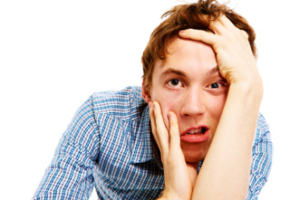 The auto transport industry can be difficult to navigate. In this article, we share techniques and tactics leveraged by scrupulous car transport companies, at your expense. What you need to know is a click-away…
All memberships include: free quotes, dispatch, customer services, tracking and handling of transports, taxes, tolls, fuel, fuel surcharges, bumper to bumper insurance up to 100k (open carrier) or up to 1 million (enclosed) and dedicated carriers.
Real Support. Real People. Positive Results.
We know what it's like to need support. Our philosophy is to treat you as we would like to be treated. With a hands on support center, it's no wonder that some of our best reviews are about our amazing support.
A Rated BBB Business
We're dedicated to exceptional customer service and a positive vehicle transportation experience.
The Golden Rule
We are family owned and operated so we understand how to treat every customer that we work with. Like Family! It's that simple. This industry is very competitive; if you requested a quote online you already know this.
Extensive Experience
We encourage you to look at our FAQs for common questions and their answers before contacting us.
We Have The Answers
We've been fielding vehicle transport challenges for many years and we've refined to meet the needs of our customers.
Talk to Us
We're standing-by ready to assist you. Pick up your phone and call us.
(888) 678-7447
Tap to call if on mobile device.